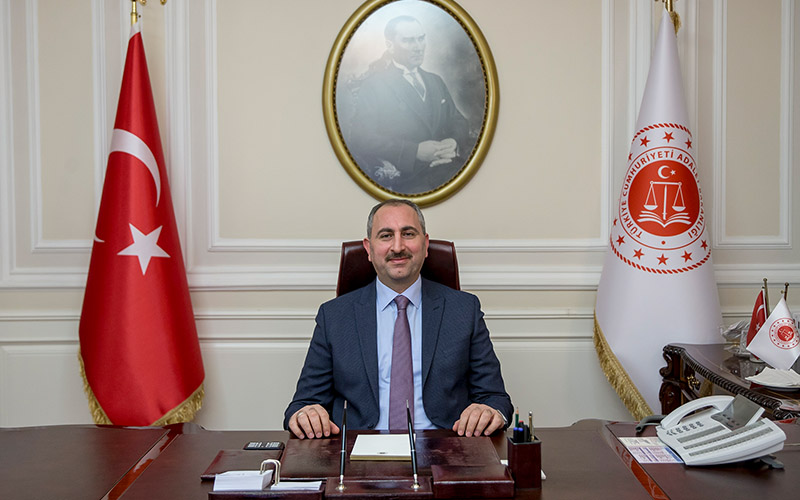 Mr. Abdulhamit Gül was born in the district of Nizip of Gaziantep province on 12 March 1977. His father's name is Cemil and his mother's name is Saliha.

Mr. Gül completed his primary education at Cumhuriyet Primary School. After having graduated from Nizip Religious Vocational High School, he completed his undergraduate education at the Faculty of Law of Ankara University. He worked as self-employed lawyer.

Mr. Gül has undertaken positions of different degrees at various non-governmental organizations since the years of his high school education. Having also had different works in the publishing sector, he has published a number of articles and essays on political, contemporary and literary issues.

Mr. Gül was elected as the member of the Central Decision-Making and Administrative Board (MKYK) of the Justice and Development Party (AK Party) at its 4th Ordinary Congress. He also served as the Deputy Chairman for Electoral Affairs and General Deputy Chairman in charge of Local Administrations.

Having been elected as Gaziantep Deputy under the 25th, 26th and 27th terms, Mr. Abdulhamit Gül was elected again as MKYK member at the 5th Ordinary Congress held on 12 September 2015 as well as at the 2nd and 3rd Extraordinary Congresses of the Party and he was also assigned as the Secretary General of AK Party.

After Mr. Abdulhamit Gül served as the Minister of Justice in the 65th Government, he was appointed as the Minister of Justice again in the Presidential Cabinet, announced on 9 July 2018. Mr. Gül is married with three children.